Electric Tiki Design proudly adds Goliath drom Disney's Gargoyles as the 19th character to it's "Classic Heroes" line.
Goliath, as all of our "Classic Heroes" is 1/8th scale. He is app. 14" high, 10" deep, with a massive 15" wingspan. Retail is $199.99 and will be available for pre-order on June 10, 2010 fthrough Sideshow Collectibles and will be solicited through Diamond Comics and Entertainment Earth soon as well. Goliath is a limited edition and will only be manufactured once, so the intial orders will determine final edition size. Reserve yours today!
Designed by Tracy Mark Lee • Sculpted by Ruben Procopio w/ Brandon Parcinski
Base sculpted by Michael Reis
Gargoyles! Does the word strike terror in your heart? Remind you of your college
architecture class? Or perhaps make you nostalgic for a favorite cartoon series from the
mid-1990s about a handful of medieval monsters that awaken in modern day Manhattan
and become "Protectors of the Night"? If your answer is C (or even D – all of the above)
then I'm right there with you. Gargoyles began as a slightly edgier, updated take on
comedy-adventure series like Disney's Gummi Bears. But as the show developed, it
became a rich tapestry of stories and characters that mixed action, drama, humor, romance,
mythology, Shakespeare and more. At the center of a massive cast, was Goliath, leader of the
Wyvern and (later) Manhattan gargoyle clan. As voiced by the amazing Keith David, Goliath
was a monster everyone could relate to. He had his faults and struggles, but he always
strove to make the world a better place.
Electric Tiki's Goliath captures that tough stoic optimism – not to mention the gargoyle's
barely contained strength and power. To paraphrase Goliath, "He lives again!" I can't wait
to get a copy on my shelf.
Greg Weisman
Writer/ Producer
March 2010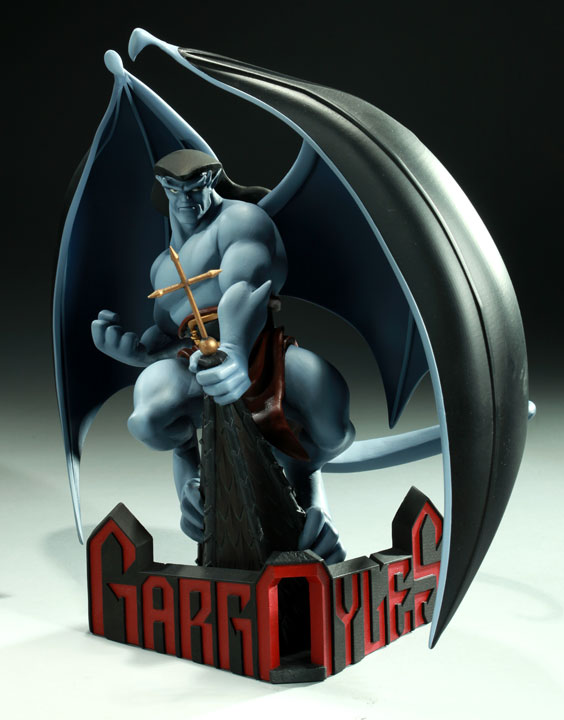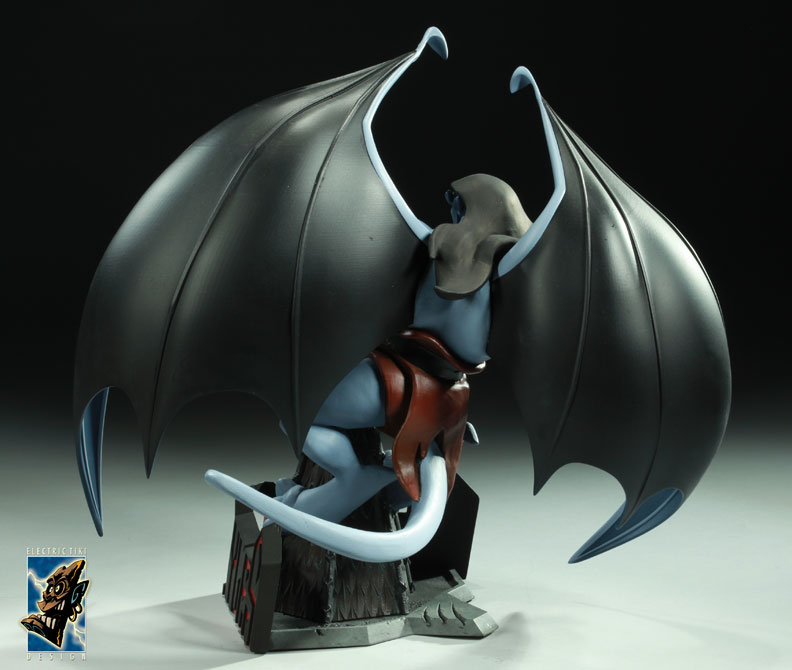 ©Disney